About Us
The Shipley Group – Who We Are
The Shipley Group is a small, family-based business consisting of Notary Public and Accounting Services. We are located in Victoria, BC, Canada.
Owners & Staff:
Timothy (Tim) Shipley (Notary Public, Accountant, President) (tim@shipleygroup.ca)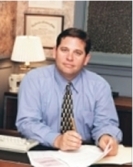 Born and raised in Victoria, Tim was educated at St. Michaels University School and later at Mt. Douglas. He continued his education at the University of Victoria where he completed his Bachelors Degree. After starting the MBA program at the University of British Columbia, Tim decided that an income was a better idea and started his working career. After five years in marketing and another five years in the banking world in Vancouver, Tim applied and was accepted into the Society of Notaries Public Program. A few years and several exams later Tim was commissioned and started his life as a Notary Public. Shortly after this he moved back to Victoria to join his father, Bill Shipley who was a well established accountant. The new enterprise was called "The Shipley Group".
Don Pylypchan CPA, CA (Accountant) (don@shipleygroup.ca)
Don grew up on a family farm outside of Edmonton AB. After completing high school, he went on to study at the University of Alberta where he obtained a Bachelor of Science as well as Bachelor of Commerce. He went on to qualify as a Chartered Accountant while articling at a national firm in Edmonton. After spending six years in public practice with large national and international accounting firms working with businesses of all shapes and sizes, he made a transition to working in industry for an Oil and Gas services company. Eventually he saw the light and made the move with his family to the Victoria area in 2015. In his spare time, he enjoys spending time outdoors with his family.
Bill Evans CA (Accountant) (bill@shipleygroup.ca)
Bill joined The Shipley Group in 2015 to take the place of the retiring Ron Mclean. Bill has extensive knowledge in the field of accounting, with a focus on tax. His previous experience includes work for Revenue Canada (CRA) and various CA Accounting Firms. Most of his working life has been spent in the greater Calgary Area. Bill has recently moved back to Calgary to be closer to his family. He is still available to assist his clients, however, in a somewhat reduced capacity.
Anne Marie Vatcher (Legal Assistant, Conveyancer) (annemarie@shipleygroup.ca)
Born in St. John's Newfoundland and raised in the small fishing community of Burgeo, Anne Marie studied French and English at Memorial University. In 2000 she packed up her car and moved West in order to see more of Canada and hasn't bought snow tires since. With a background in banking and customer service, Anne Marie has found The Shipley Group to be a wonderful blend of a family-like atmosphere, and an opportunity to develop positive relationships with clients. Anne Marie lives near downtown Victoria.
Lana Guseva (Accounting Supervisor, Bookkeeper) (lana@shipleygroup.ca)
Born and raised in Bishkek, Kyrgyzstan, Lana immigrated to Canada in 2004. She lives in Langford with her husband, Michael, and her two daughters, Angelina and Viktoria. She graduated from Camosun College with her Business Administration Diploma – Accounting option, and is now working on completing her Certified General Accountant (CGA) designation. Lana joined the Shipley Group in 2010 and continues to gain experience as the company's internal bookkeeper.
Debbie Carson (Tax and Accounting Assistant) (debbie@shipleygroup.ca)
She moved to Victoria in 2014. She was born and raised in the Pemberton Valley and worked as an accounting assistant there for 7 years. She joined the Shipley Group in August of 2015.
Jeany Shipley, BA, CPA, CGA, FMCP (Accountant, Office Assistant)
Born and raised in City of Cuiaba, Country of Brazil. Jeany obtained a University Degree in Accounting and was busy growing her own company when she met Tim. After a few very long and expensive trips back and forth Jeany moved to Victoria. Tim and Jeany were married in 2000. Jeany spends her time assisting the office with accounting, and working full time with the Provincial Government.
Ron McLean CGA (Accountant) (retired)
Ron McLean completed his CGA designation in 1989. He has over 30 years experience in senior financial management positions in both government and private industry. He has worked in public practice since 1994 assisting individuals in small businesses, owner managed corporations and non-profit societies. He joined The Shipley group in February of 2007 and brings a broad experience in personal tax matters, corporate tax reporting, and small business start-up. Ron retired in 2014 and helps on files from time to time.
The Shipley Family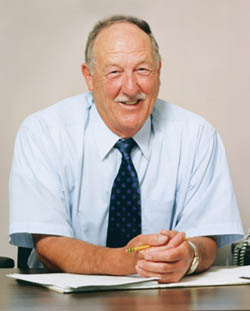 In Memory: William (Bill) Shipley
Bill passed away on January 07, 2008 and will be missed by all who knew him. Bill was raised in Victoria, attended Vic High, and spent several years in the Canadian Armed Forces (Navy). For over thirty years Bill looked after the needs of hundreds of tax clients.
Shipley Family:
The Shipley family is a third generation Victoria family. William Shipley was raised in Victoria along with his wife Barbara Shipley (nee Bonnell). The last 40 years have been spent in the Gordon Head area of Victoria (University Area) where both children, Jillyn Shipley and Tim Shipley, were born and raised. Jillyn still lives in the Gordon Head area today and has two sons, Spencer and Tyler. Tim also lives in the Gordon Head area with his wife Jeany, their son Samuel, daughter Gabriella and dog Daisy.